Bending Machines for small bending parts in highest precision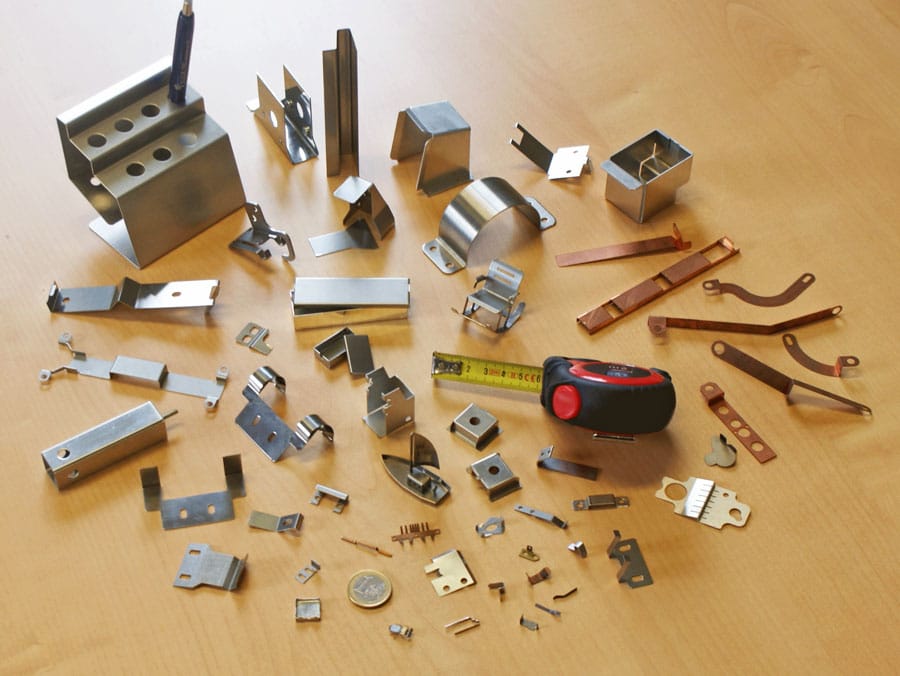 Mini Bending Machines from Blech-Tec GmbH are specially developed for small and very small bending parts.
For example for technical springs and contacts, that other machines can not bend and otherwise require special tools.
From smallest bending parts with 0,05mm, up to 3mm spring steel, or 5mm busbars and much more.
Blech-Tec offers the perfect bending machines, from the first development to the medium series.
Highest precision, flexibility, repeatability and reproducibility are achieved by our high-quality tools and our special bending processes.
Extreme savings in tooling costs, setting and bending time generate the affordable purchase price in the shortest possible time. Not to be forgotten are the sharply shortened development times from weeks and months to a few hours.
Precision bending with the bending machine BT-150 from Blech-Tec for springs and contacts …
Press brake bending, folding, pressing – on one machine! The combination of the different kinds of bending, even in one program, offers the maximum flexibility.
Excerpt of our references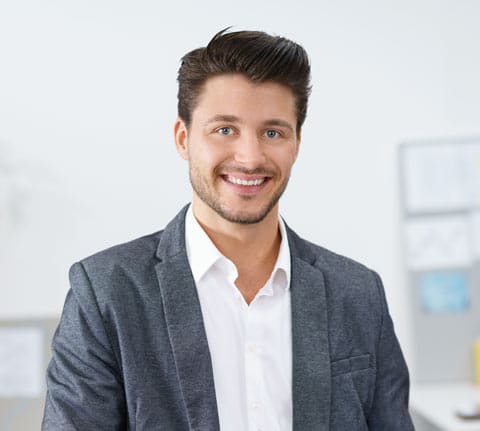 We will be happy to answer your questions about Blech-Tec or our products.
Our team looks forward to hearing from you:
Interesting videos of our machines and projects
BT-500 Combi Bending Machine
BT-500: Bend eyelets and hinges
BT-500: Bend closed parts
Small bending machine BT-150 for small bent parts
Bow tie bent with BT-150 bending machine
Clamp bent with bending machine BT-150
Chip holder bent with BT-150 bending machine
Tulip contact bent with bending machine BT-150
Why a precision bending machine from Blech-Tec?
Patented bending technology

Highest precision - Made in Germany

Developed especially for small parts

High potential for money saving

Tool making is largely omitted

Multiple steps with one machine

Sales and service directly from the manufacturer
Frequently asked questions
Do the BT-150 and the BT-500 cover the same part sizes?
No, due to its size and design, the BT-150 is specially designed for the smallest bending parts.
The BT-500 is also designed for small bending parts, but not for such extremely small parts as the BT-150. It is stronger and provides additional to swivel bending, press brake bending and pressing. It covers the next larger, stronger part size. Of course, a certain spectrum overlaps.
Who are mainly the customers?
Automotive industry
Electronics industry
Spring factories
Lamp and luminaire industry
Medical technology
Companies for fine laser or etching technology
Aviation and space technology
Communication technology
Furniture industry and much more
What is so special about the Blech-Tec patents?
Combining of folding, press braking and pressing (BT-500) increases the flexibility enormously
Complex parts are usually possible without special tools
Exact radii are resulting thanks to sheet metal that is optimally guided all the time
Hardly any or no bending marks
Much shorter lengths are possible
Bending of closed contours with standard tools
Much shorter distances for tightly spaced bendings
The outer radius merges directly into a straight line (no curvature between the end of the radius and the line of the die, as with press brakes)
Much greater accuracy in length and angle
Hardly any distortion in bores, or breakthroughs close to the bending area
Bevels close to the bending radius have hardly deformation
Precise sheet metal loading is guaranteed by the ground and bending tools on one level
Less deviation in angle and length in case of material variations as with press brakes
Gentler process for sheet metal and tool
Bending results are very similar to those of series tools (punched bending parts on progressive tools, or Bihler machines)
The development of punched bending parts can usually be done in one program without tool conversion and without special tools
Changes to the angle, length and sheet thickness are carried out in seconds and do not require a new tool
Savings in time and tooling costs compared to the conventional development of punched and formed parts are 80 to 90%
Where are these small bending machines produced?
The machines are made in Germany. The production is 20km south of Munich.
Suppliers preferably come from the local area.
What are the accuracy of the mini bending machines?
The BT-150, and the BT-500 operate both with a repeat accuracy of 0.01mm and 0.1°. Inaccuracies are only caused by inaccurate insertion or changing sheet metal qualities.