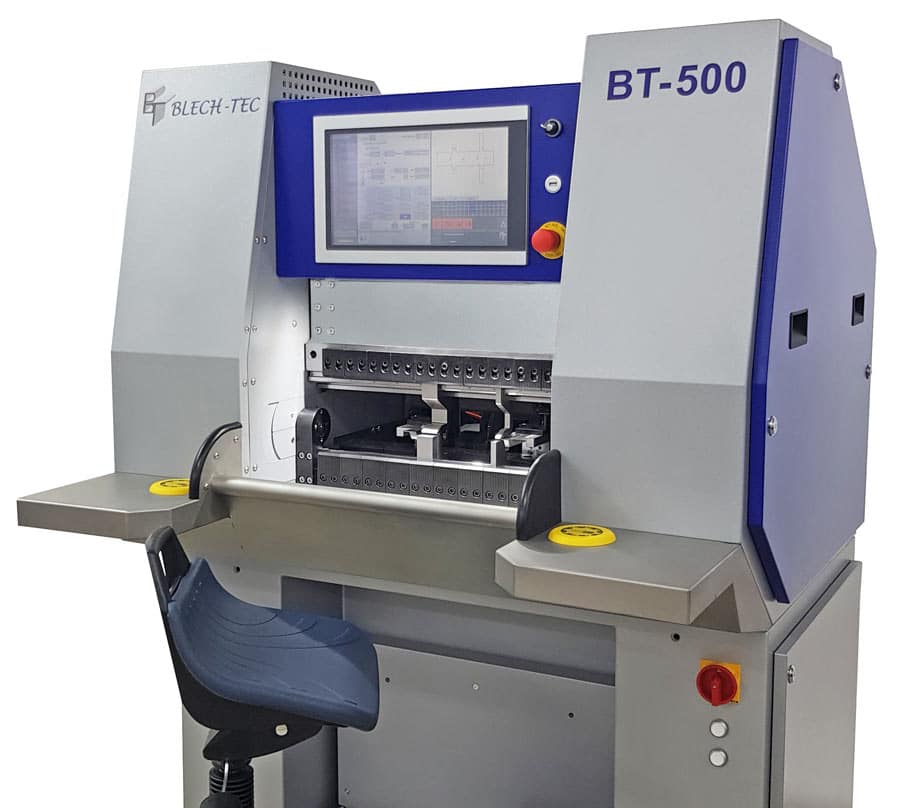 Combination Bending Maschine BT-500
As the only combination bending machine, it unites swivel bending (folding), press brake bending and pressing on one machine. This offers a completely new flexibility. The unique design allows the different kinds of bending even in one program. The comfortable 2-finger guide supports these new possibilities additionally.
Like the BT-150, the BT-500 is specially designed for small parts. As the big sister, it is no longer intended for micro-bending parts, but for the next larger and stronger parts. Due to the higher power requirements, it is not a table machine. The BT-500 is designed as a very compact freestanding machine, which can be operated while sitting or standing.
Width:

125 cm

Depth:

126 cm

Height:

178 cm

Weight:

950 kg

Control cabinet:

integrated
Power supply:

3 x 380 V-3 x 480 V +/-10%

Frequency:

50-60 Hz +/-4%

Connection power:

3 KW

Hedging:

16 A
Controlled axes:

6

Max. bending width:

500 mm

Accuracy:

0,01 mm / 0,1°

Pressure:

6 t

Torque:

736 Nm
Press brake bending:

Punches and dies

Folding (swivel bending):

Top-, Ground- and Bending-Tools

Hardness:

60 HRC

Radii:

0,2 - 5,0 mm

Sets:

sectioned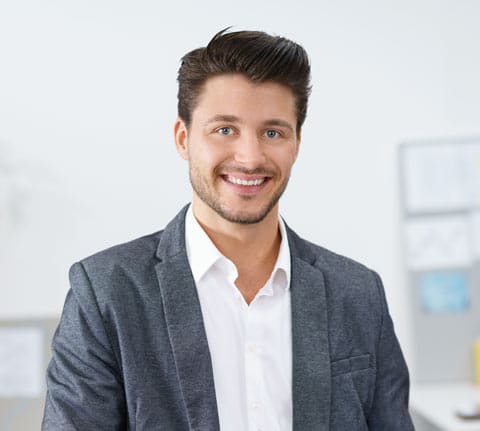 We will be happy to answer your questions about Blech-Tec or our products.
Our team looks forward to hearing from you:
Frequently asked questions
Which sheet thicknesses can I process?
Is the BT-500 also suitable for spring steels?
Thanks to the precision tools, hardened to 60 HRC and the gentle, patented swivel bending process(folding), with hardly bending traces, the machine is particularly suitable for this purpose.
Why is the BT-500 so suitable for busbars?
The gentle bending process causes hardly any bending traces.
Z-bends are possible at a lower height than conventional.
High precision
defined radii
What connections does the BT-500 need?
Only 16 Ampere of high current, no pneumatics, no hydraulics
What is so special about the BT-500?
The BT-500 is the only combination bending machine that unites swivel bending (folding), press brake bending and pressing on one machine. Even in one program!
This significantly increases the flexibility.
The BT-500 replaces many other machines, because all kinds of bending are covered.
The range of parts is expanded.
The patented bending technology offers maximum precision and short setup time.