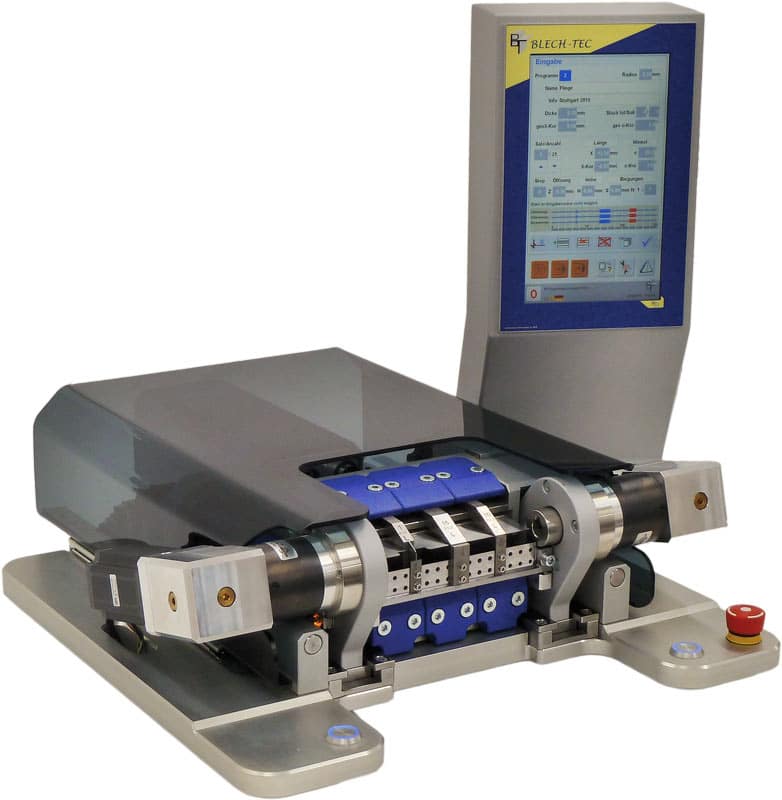 Mini Bending Maschine BT-150
The BT-150 is designed for the smallest bending parts, such as technical springs, contacts and other mostly technical parts with high quality standards. It ensures shortest and highly accurate development with controlled bending processes. It covers quantities from one part to series, where special tools are not yet worthwhile. If shapes, dimensions or sheet thickness still change, modifications can be implemented in seconds, without new tools.
Later, these parts are often used as punched bending parts in large series, made on progressive tools, or automatic machines.
Width:

670 mm

Depth:

600 mm

Height with monitor:

525 mm

Height without monitor:

180 mm
Width:

300 mm

Depth:

210 mm

Height:

400 mm
Machine:

69,5 kg

Control cabinet:

17,0 kg
Connection power:

150 Watt

Power supply:

100-240 Volt / 50-60 Hz
Controlled axes:

5

Max. bending width:

150 mm

Max. Sheet thickness at 150 mm:

1 mm (steel) (2mm at lower bending width)

Accuracy:

0,01 mm / 0,1°

Torque:

163 Nm
Folding (swivel bending):

Top-, Ground- and Bending-Tools

Hardness:

Tempered and nitrided

Radii:

0,2 - 2,0 mm

Sets:

sectioned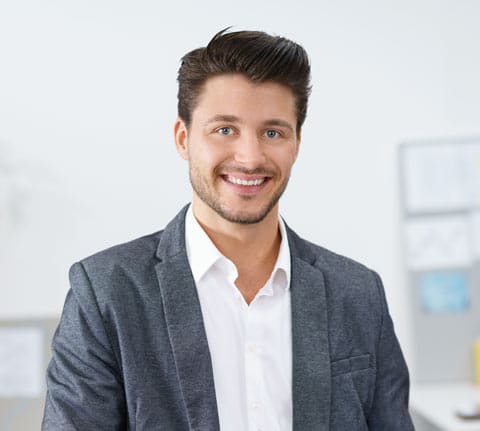 We will be happy to answer your questions about Blech-Tec or our products.
Our team looks forward to hearing from you:
Frequently asked questions
Which sheet thicknesses can I process?
0,05 – 2,0mm
1mm steel on the length of 150mm
Is the BT-150 also suitable for spring steels?
Yes, thanks to the tempered and nitrided tools in comination with the patented Blech-Tec technology, spring steels up to 1700N/mm² can be processed.
What connections does the BT-150 need?
Only a normal household outlet, no high current, no pneumatics, no hydraulics
What is so special about the BT-150?
Due to the Blech-Tec patents, the BT-150 is able to bend the smallest components, such as technical springs and contacts, which are otherwise only possible with special tools, but not on other machines.
Very short lengths are possible
Highest precision and short setup times
Time- and cost-intensive tool making can usually be dispensed with
What functions does the display have?
Touchscreen
100 programs with up to 25 sets can be instantly stored and retrieved
Directly and externally programmable
USB and ethernet interface
Because that, programs can be stored and retrieved in an unlimited number
Storable tool location